Tour guide
All of our English speaking tour guides are nationally licensed, experienced and familiar with Fukuoka City.
We look forward to cycling with you soon!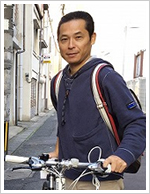 Norry
English speaking guide (Certified National Guide)
Fukuoka has very delicious oyshe foods and dishes.
Fukuoka has very interesting and historical spots.
Fukuoka has very friendly people, animals and fish.
Fukuoka is wating for your visit any time.
Japan is not only Tokyo, Kyoto and Osaka.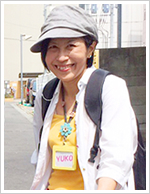 Yuko
English speaking guide (Certified National Guide)
I love cycling. I take a ride on my bike every day for shopping and going to work. It is faster than walking and slower than driving, which I believe it to be perfect for sightseeing. Exploring Fukuoka by bike offers you a special local experience. Why don't you hop on a bike and visit some of the most exciting and historical spots together!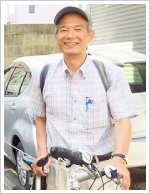 Shigeru
English speaking guide (Certified National Guide)
Fukuoka is special because of the bay, the castle ruins, the old temples and shrines, the ramen noodle, the modern shopping malls and the people. I got hooked on bicycling when I was a kid in Fukuoka and explored the city by bicycle or on foot since my younger days. Let's run on the main and back streets and enjoy the sights and sounds of Fukuoka. I would be honored to guide you through the city on our tour. See you soon!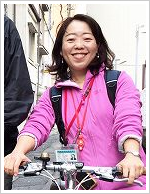 Mariya
English speaking guide (Certified National Guide)
Born and raised in Fukuoka City. Fukuoka is one of the best cities to enjoy cycling, eating, learning Japanese history and culture. Let's enjoy Fukuoka Bike Tour together!

Company Profile
Name
Trip insight Corp.
Established
1 July 2008
Licensed
Travel Agency / Fukuoka Gov. No.3-775
Operations
-Tour planning and organizing
Trip Insight (Custom Tour and Study Tour in Japan)
Fukuoka Walks
Kitakyushu Walks
Fukuoka Bike tour

-Travel arrangements (Land operation)
Arrangements for hotel, ryokan, bus, taxi, local guide and others.

-Web operating, producing and marketing
Lovesome Journey (Travel and life magazine)

Address
Reizenso B-44, 9-35 Kamikawabata-machi, Hakata-ku, Fukuoka City, Fukuoka,
812-0026, JAPAN
President
Makoto Tanaka
English speaking guide (Certified National Guide)
facebook
instagram
Flickr Photo (Round-the-world trip)

Tel
Office: +81-92-984-3202
>> Company History
Our Story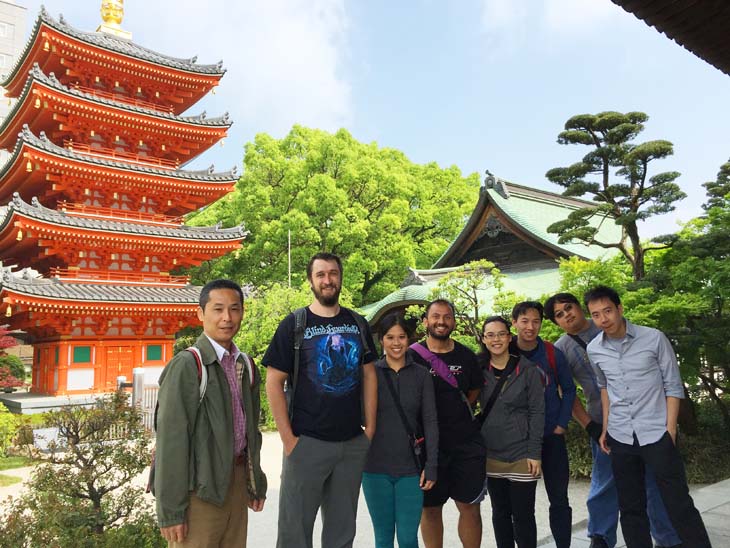 One day I changed my bicycle for children into a sports bicycle when I was a 13-year-old junior high school student. The bicycle was so comfortable to ride that I was attracted to cycling and bicycle. Since then, I have traveled by bike Mt. Fuji, Nagano, Hakone and others in Japan and some places in Thailand, Nepali, Mexico, Panama, Chile and so on. I still enjoy taking a bike in Fukuoka.
When I took a bicycle trip in the world, I had realized that the bike ride was the best method for exploring efficiently towns, regions and countries. There is advantage in cycling such as you can go where you want to visit, cycling is moderate exercise which is good for your health and reducing stress, you visit hidden places by running on back streets and you learn quickly about the overview and the geography of the areas.
In 2009, we set up a tourism business in Fukuoka City for especially tourists from all over the world. And we started the first bike tour in Fukuoka "Fukuoka Bike Tour" with our professional tour guides who are passionate and love cycling. The objective of our Fukuoka Bike Tour is to offer a memorable and pleasant tour on your Japan trip.
We will continue our efforts to hold our tours with insight from various points of view. For you, great travelers who choose Fukuoka, Kyushu as your destination and come from your country or region, we will provide you with the special experiences with our local guide as we has been given that in the world. We are really looking forward to cycling in Fukuoka with you.
Makoto Tanaka
Fukuoka Bike Tour
Trip Insight Corp.
President
>> President Profile
Office Map
Download
>> Access to Fukuoka Bike Tour office